Bootylious is pretty 27 year-old who thinks her ass and her boobs are her best assets. She loves a good ride doggy style, but when she's all alone, she prefers to get off using her toys. Her favourite sex toy is her bendy rabbit.

Age: 27
Height: 5' 5"
Measurements: 34 D
Astrological Sign:
Fun Fact: Booty likes having hot candle wax poured onto her while she's blindfolded!
Bootylious ~ Back for Bondage
Inside This Update:
Video Caps | Movies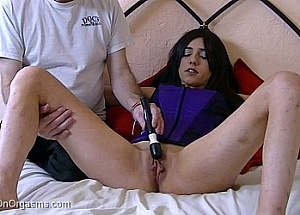 Added 01/03/2018
7 minutes, 48 seconds of video.