Foxy Fasol is a sexy, twenty-six year old Russian woman with strawberry blonde hair, natural breasts and she really enjoys talking to and about her pussy.

Age: 26
Height: 5' 6"
Measurements: 34C - 28 - 37
Astrological Sign:
Fun Fact: First started masturbating at the age of 22.
Foxy Fasol
Inside This Update:
Video Caps | Movies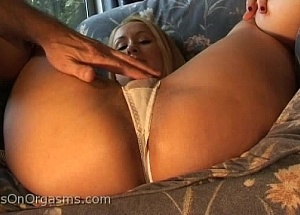 Added 07/04/2018
12 minutes, 16 seconds of video.