Megan Carter is bisexual and masturbates 3 or 4 times a week usually to one big orgasm. She is multi-orgasmic though with her partner where she prefers doggy style as it hits her G-spot perfectly!

Although Megan does enjoy watching porn, she prefers the more gentle, female friendly stuff ... that's what turns her on.

** Update: Megan is now Megan Sky in our 2018 shoot and has gone through some dimensional changes!

Age: 22 / 25
Height: 5' 5"
Measurements: 34 B - 27 - 34 (now 34 DD)
Astrological Sign:
Fun Fact: The wildest thing Megan has ever done was to have sex in front of a crowd!
Megan Sky & Zoodie - The Tease
Inside This Update:
Video Caps | Movies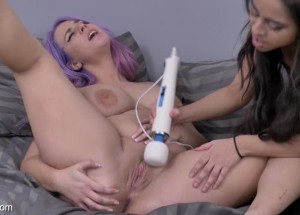 Added 02/19/2023
6 minutes, 52 seconds of video.
Featuring: Megan Sky , Zoodie
Categories: Brunettes, Co Eds, Contractions, Full Figured, Girl / Girl, Large Breasts, Magic Wand, Natural Breasts, Noisy / Screaming Orgasm, Petite, Piercings & Tattoos, Shaved, Small Breasts, Squirters, Voluptuous
Megan Sky & Zoodie - Try Outs
Inside This Update:
Video Caps | Movies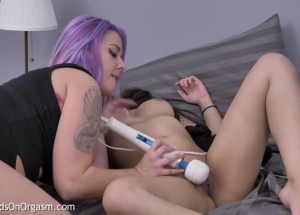 Added 01/15/2023
11 minutes, 8 seconds of video.
Featuring: Megan Sky , Zoodie
Categories: Brunettes, Co Eds, Full Figured, Girl / Girl, Large Breasts, Magic Wand, Petite, Piercings & Tattoos, Shaved, Small Breasts, Voluptuous